Ela Township Community Family Services offers several support groups and wellness programs at no cost to Township residents.  Please contact our office for registration (847) 540-8380.
Charity Knit Crochet & Quilters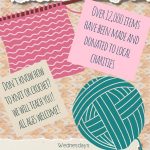 Our community of crafters has been meeting for 10 years. In that time we've lovingly made well over 10,000 handmade blankets, hats, scarves, baby items, and much more to donate to Kids' Korner at the Lake County Court House along with area churches, homeless and domestic violence shelters, veterans, schools, hospitals, food pantries, and other nonprofit organizations and causes.
Newcomers are always welcome. If you don't know how to knit or crochet but would like to learn, we have plenty of friendly volunteers who can teach you. Join us and help contribute to area residents in need. You'll be so glad you did! We take donations!  If you have extra yarn please contact our office, we will gladly take if off your hands and put it to good use on one of our charity projects!
Yoga Nidra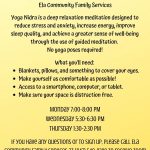 Yoga Nidra is a deep relaxation meditation designed to reduce stress and anxiety, improve sleep quality, increase energy and achieve a greater sense of well-being through the use of guided meditation. No yoga poses required!
What you'll need:
-Blankets, pillows, and something to cover your eyes.
-Make your space distraction free, and as comfortable as possible!
DBT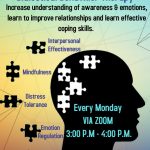 Do you want to improve your overall well-being by using mindfulness? Learn to tolerate stressful situations? Cope with intense emotions and enhance your communication skills?
Join us for DBT!
Meditation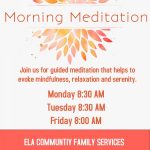 Join us for a guided mediation that evokes mindfulness, relaxation, serenity, optimism, and vitality. Silence the daily chatter and learn to embrace gratitude, compassion and appreciation for yourself, others and the world around you.
Grief Group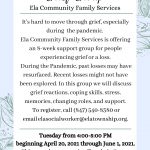 Coping skills to move through the holidays and anniversaries, self-care, keeping memories alive, recognizing signs of depression vs. grieving.  If you would like to explore individual grief counseling, please contact our office.